12 Day Cultures and Cuisine of Vietnam
Booking Dates
12/22/2021 through 12/17/2022
Travel Dates
11/16/2018 through 12/31/2022
Provider
Kensington Tours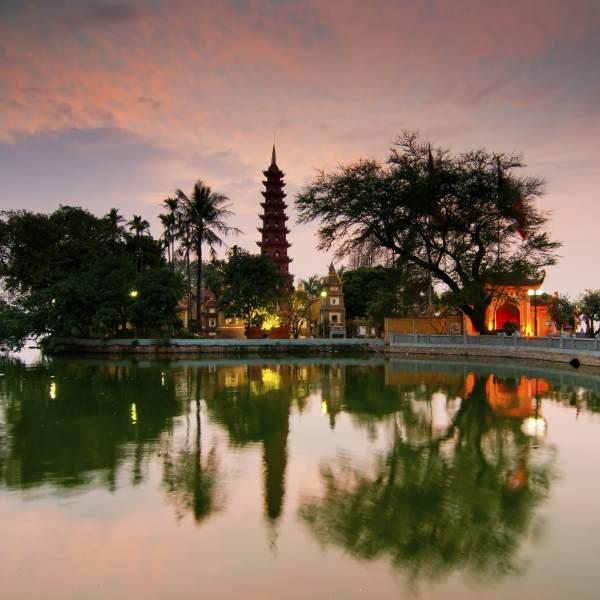 12 Day Cultures and Cuisine of Vietnam

Incredible scenery, heart-warming people, outstanding architecture and delicious cuisine – all highlighted by world-class hotels and resorts – what more could one desire? On this immersive tour, discover the very best of Vietnam as you tour the country while enjoying personal time with provocative and fascinating individuals.
The adventure begins in Hanoi where you'll meet a local photojournalist to discover what it's like to report from war-zones, all while learning a few skills that will come in handy as you continue your trip. Later, you'll tour key sites from the Vietnam War before engaging with a former VC pilot who – after being shot down by a US fighter – became best of friends with his former adversary.
After Hanoi, set off to picturesque Halong Bay to enjoy a luxurious overnight cruise aboard a traditional Junk-style vessel. The scene then shifts to Hoi An, where you'll tour the city's ancient sites before settling in for a beach-side sunset barbecue dinner. The next day, rise early for tea with local legend, Kung Fu Grandmaster Tran Xuan Man.
Last stop: Ho Chi Minh City. Here you'll discover trendy and easy-to-miss speakeasies. Later, witness the wonder of the Jade Emperor Pagoda, visit the Reunification Palace, tour the labyrinthine Cu Chi Tunnels – arriving by private speed boat, no less – and cap off your experience by sitting down with renowned Vietnam Historian Tim Doling to put your entire experience into perspective.
Embracing the history, culture and cuisine of this remarkable country, this luxury tour enjoys a relaxed-pace, all while providing you with the opportunity to deeply understand and appreciate the incredible resiliency and warmth of beautiful Vietnam.
Kensington Tours creates private trips from the world's finest ingredients. Tailor-made with care by your personal Destination Expert, your personalized trip is always a one-of-a-kind experience made just for you. Expert local guidance and 24/7 service come standard.
| Day | Description | View All |
| --- | --- | --- |
| Day 1 | Hanoi To Welcome | Details |
| Day 2 | Hanoi | Details |
| Day 3 | Hanoi | Details |
| Day 4 | Hanoi | Details |
| Day 5 | Hanoi To Halong Bay To Vietnam | Details |
| Day 6 | Halong Bay To Hanoi To Danang To Hoi An | Details |
| Day 7 | Hoi An | Details |
| Day 8 | Hoi An | Details |
| Day 9 | Hoi An To Danang To Ho Chi Minh City | Details |
| Day 10 | Ho Chi Minh City | Details |
| Day 11 | Ho Chi Minh City | Details |
| Day 12 | Ho Chi Minh City | Details |