Peru Encompassed
Booking Dates
08/01/2022 through 12/21/2023
Travel Dates
08/01/2022 through 12/24/2023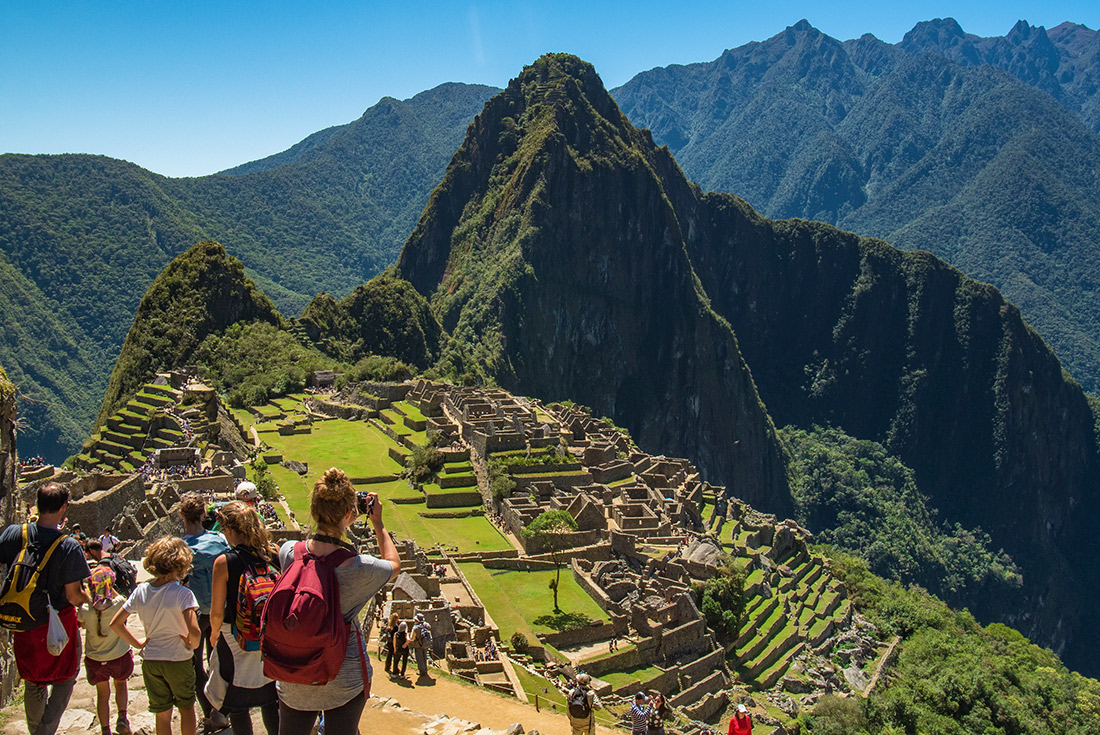 Peru Encompassed

Visit Peru and discover its highlights from Lima to Cusco on an exciting journey that encompasses modern cities and ancient worlds. From the depths of the Amazon to the heights of the Andes and on to the unique islands of Lake Titicaca, be immersed in fascinating Peruvian culture while discovering its history buried deep within the walls of lost cities. Take the chance to hike the iconic Inca Trail and witness the glorious Machu Picchu, delve into the heart of preserved island traditions during a homestay with the Uru people, observe Andean condors take the sky at sun rise over the Colca Canyon and acclimatise to the altitude with a classic Pisco Sour cocktail in the city of it's creation.

Activities
Chauchilla Cemetery Tour
Colca Canyon -Guided tour
Lake Titicaca – Boat tour & Homestay
Cusco – Leader-led orientation walk
Cusco – Chocolate Museum Visit & Hot Chocolate
Amazon Jungle – Amazon jungle lodge stay
Highlights
Discover Lima's grand colonial facades, Spanish houses, endless culture and delicious cuisine during your free time in the Peruvian capital.
Take the opportunity to board a scenic flight over the Nazca Lines – whether they're the work of ancient civilizations or something more supernatural, it's an incredible experience.
Trek the Inca Trail, the Quarry Trail or take the scenic train route, no matter how you get there, the ancient ruins of Machu Picchu are a majestic destination.
Explore Cusco, South America's oldest continuously inhabited city, with its ancient foundations and interesting blend of Inca and colonial influences.
Experience the untouched world of the Amazon rainforest. Stroll along jungle trails on the lookout for monkeys, parrots, otters and caimans.
| Day | Description | View All |
| --- | --- | --- |
| Day 1 | Lima | Details |
| Day 2 | Pisco/Paracas | Details |
| Day 3 | Pisco/Paracas - Nazca Lines | Details |
| Day 4 | Overnight Bus/Arequipa | Details |
| Day 5 | Arequipa | Details |
| Day 6 | Colca Canyon | Details |
| Day 7 | Puno | Details |
| Day 8 | Lake Titicaca (Home stay) | Details |
| Day 9 | Puno | Details |
| Day 10 | Cusco | Details |
| Day 11 | Cusco | Details |
| Day 12 | Inca Trail, Inca Quarry trail or Train option | Details |
| Day 13 | Inca Trail, Inca Quarry trail or Train option | Details |
| Day 14 | Inca Trail, Quarry trail or Train option | Details |
| Day 15 | Inca Trail, Quarry Trail or Train (Machu Picchu) / Cusco | Details |
| Day 16 | Cusco | Details |
| Day 17-18 | Amazon Jungle | Details |
| Day 19 | Lima | Details |
| Day 20 | Lima | Details |