Sri Lanka Explorer
Booking Dates
05/22/2023 through 12/26/2024
Travel Dates
05/22/2023 through 12/29/2024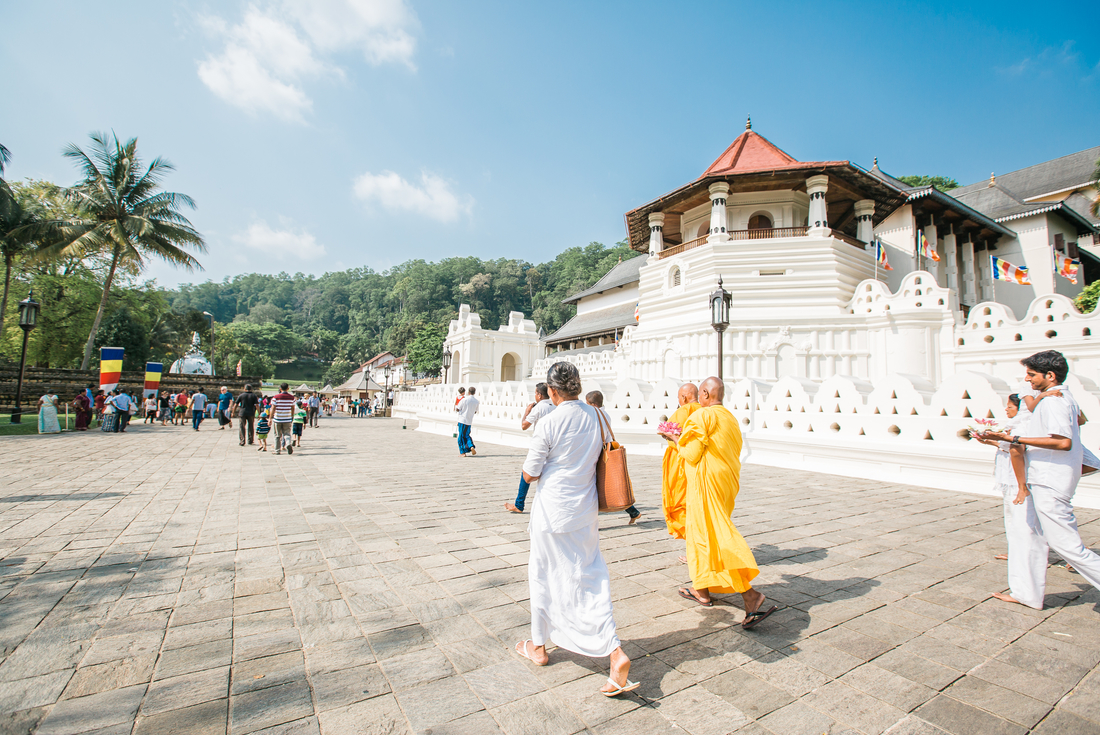 Sri Lanka Explorer

Drive along the road in Sri Lanka and you can pass Hindu temples, Buddhist shrines, churches and mosques all on the same stretch. This fusion – found in the history, the culture, the Arabian, Indian and European-inspired food – makes Sri Lanka a delicious melting pot to explore. From laid-back Negombo venture through ancient Anuradhapura to the lesser explored north, the secrets and hidden places of Jaffna, and on to the beautiful coastline of Trincomalee. Discover the spiritual heart of the country in the temples of Kandy, and enjoy the natural world too, in a country that overflows with plants and wildlife. Spend time with locals keen to share their homes, food, and stories on an adventure that will leave you with many of your own to tell.

Activities
Anuradhapura – Bodhi Tree Temple
Anuradhapura – World Heritage Site of ancient kingdom ruins
Anuradhapura – Bike tour
Jaffna – Jaffna Peninsula tour
Jaffna – Nagadeepa Temple
Jaffna – Cooking class & family visit
Jaffna – Jaffna Library
Trincomalee – Palmyrah Toddy and Food experience
Dambulla – Cave Temples
Sigiriya – Lion Rock Fortress Visit
Minneriya National Park – Entrance Fee
Kandy – Spice garden visit
Kandy – Private Cultural Dance Performance
Kandy – Temple of the Tooth
Kandy – Tea factory visit
Kandy – Palmyrah Toddy Experience
Colombo – City Tour
Highlights
Considered to be off-limits for years due to the civil war, the gates to culture filled Jaffna are open to adventurers once more. Discover Tamil culture in this colourful city.
Open skies, swaying palm trees and glittering waters – Trincomalee beach is a postcard-perfect landscape for relaxation. Kick back in the sun on this bright and sandy shoreline.
Witness ritual and devotion in the spiritual heart of the country during a visit to Kandy's Temple of the Tooth and stop by a local village to join the community in making a traditional Tamil meal.
Observe wild elephants from basic 'tree houses' and hopefully catch an outstanding sunset in Wasgamuwa National Park, one of the most biodiverse protected areas in Sri Lanka.
| Day | Description | View All |
| --- | --- | --- |
| Day 1 | Negombo | Details |
| Day 2 | Anuradhapura | Details |
| Day 3 | Jaffna | Details |
| Day 4 | Jaffna | Details |
| Day 5 | Trincomalee | Details |
| Day 6 | Trincomalee | Details |
| Day 7 | Dambulla | Details |
| Day 8 | Dambulla | Details |
| Day 9 | Kandy | Details |
| Day 10 | Kandy | Details |
| Day 11 | Colombo | Details |
| Day 12 | Colombo | Details |